By Gary Heiligman | gary.heiligman@iiaba.net | www.bigimarkets.com | 800.221.7917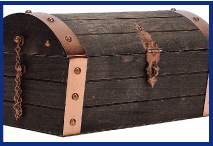 They just didn't look like your run of the mill construction workers. Peering outside my office window I could not help but notice the two men and two women who were digging holes in a mud pit at the construction site behind the IIABA offices here in Alexandria, VA. One of them had on a hat resembling the one made famous by Indiana Jones in his Raiders of The Lost Ark days. Curiosity got the best of me and I had to go out and ask them what they were doing. Turns out that due to the historical nature of Alexandria, the city requires that an archeological dig take place before any new construction starts. This is to make sure no valuable artifacts get destroyed. The diggers were archeologists that, as of yet, have not discovered any buried treasures. Not so for Big "I" Markets agent Jim Robertson of H&H Insurance Services who has "found a treasure chest" (aka bound a restaurant risk) worth at least $70,000 in written premium!
For more information on the ProHost restaurant package on Big "I" Markets, login today at http://www.bigimarkets.com/.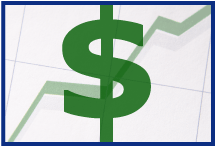 Starting this month commission has been increased from 12% to 13% on all policies written for our restaurant package program. This is just another reason to use Big "I" Markets to fulfill your market needs. It's good to make more money, but with Big "I" Markets, you also have a national program administrator to help you through the entire process. Here is what Jim Robertson of H&H Insurance Services, Inc. had to say about his recent experience writing a multiple location policy exceeding $70,000 in written premium.
"

Initially I wanted a quote for a single location through ProHost since I found out that they have a fine dining restaurant program through the

Big 'I' Markets Website. I informed them that our insured also has multiple locations in several states and I have been looking for several years for one national insurance company to insure all of the locations under one master insurance policy.

I was having great difficulty before I approached ProHost to accommodate all of my insurance needs under one master package. I previously needed up to five regional and national insurance companies to write all of the insured's locations. Each of the previous insurance companies had strict liquor vs. food percentage guidelines, would not accept locations in certain states, required that the insured had to be in the same location for 3 years or more, or would only write certain coverages with very high deductibles. In certain states, some companies would not write liquor liability while others would not write the workers compensation coverage.

With the help of ProHost, we were able to create an extremely comprehensive insurance product for all of our insured's needs under one package policy. Under the new master insurance policy, the insured has a broad range of coverages that are included in Great American's Premier Restaurant Program that are vital to the insured's business. We were also able to increase the insured's umbrella coverage, include liquor liability at each location and still present an overall savings to our insured. Our insured was very pleased to learn that the general liability for the locations is composite rated. Our insured also likes the idea that we will no longer have any difficulty adding new locations to the new master insurance policy.

I was extremely impressed with the prompt service and expertise that ProHost has to offer in multiple states. I highly recommend the fine dining restaurant insurance program through ProHost to all independent insurance agents."
Thanks for sharing that, Jim. With support like that, ProHost is the place to go when you need to quote a restaurant. Not only is the support great but now you can benefit from Pro-Hosts' INCREASED COMMISSIONS!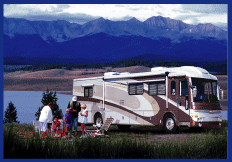 Speaking of mining for treasure, agent Dan Dougherty of Dougherty & Associates in South Dakota has carved out a nice business for himself by specializing in insuring recreational vehicles (RVs). Dan represents ALL the major writers of this business and says that National Interstate's policy "is as good as anybody's". In addition to being very competitive, Dan says National Interstate has an edge because it product is very versatile. According to Dan, "They have riders for most any circumstance that an RV'er may come across and most other carriers do not offer these riders." Some of the most requested riders include: diminishing deductible, stated personal affects and valuable items such as jewelry, etc. So be aggressive with asking for the chance to quote your clients' RV business because you can be confident that you are offering one of the best products on the market.

Dan also happens to be one of the highest producers of stand alone personal umbrella business in the association and he does so by accessing the RLI Personal Umbrella Product. In the past twelve months his agency has written 35 policies. What is his secret "I just make sure we ask every one of our clients if they have an umbrella," says Dan. And what about RLI's product? Dan does not mince his words: "RLI blows just about everyone else out of the water." Dan even goes so far as to automatically provide an RLI quote even if his client already has an umbrella with another provider.
Take these two tips from a top producer and put them to work for you today. "Just ask" is the best marketing strategy there is and it costs absolutely nothing to implement. Click here for a list of RLI administrators by state and find out how you can access the RLI Stand alone Personal Umbrella product.
The treasure is out there folks, so let's keep digging!


Please submit your answers by 5:00 p.m. EST on Friday, July 14.
1. If you are working in a restaurant what is a "line up?"
A. The waiting line for waiters to get drinks from the bar
B. Setting a table
C. The meeting before service starts
D. The waiting list for a table
2. What does the restaurant term "Leo" refer to?
A. The new drink at the bar
B. The chef, king of the kitchen
C. A Lox, Eggs and Onion Omelet
D. The floor manager
3. Which City is known as the "RV Capital of the world?"
(Hint: Think Wikipedia)
Tie Breaker
Under the diminishing deductible feature of National Interstate's RV policy available on Big "I" Markets, for each claim-free year, by what percent is the collision and comprehensive premium reduced?
Don't forget that we reward rapid response. You must be among the first ten respondents in order to receive your prize!

________________________________________________________________________________________________________________
TFT Archives:
5/2/06 | 5/9/06 | 5/16/06 | 5/23/06 | 5/30/06 | 6/6/06 | 6/13/06 | 6/20/06 | 6/27/06

Click here for general info concerning state availability, online training or Errata and
Trivia T-shirts.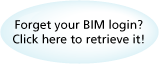 ________________________________________________________________________________________________________________

You have received Two for Tuesday because you are a registered member of Big "I" Markets. Two for Tuesday is a weekly newsletter designed to provide you with information concerning commercial products and services available to you through Big "I" Markets. IIABA, your professional association, along with its subsidiaries, including Big "I" Advantage, Inc., works hard to bring information to you about valuable products and services that could enhance your ability to succeed in the industry's competitive environment. If you do not wish to receive Two for Tuesday click the button below.